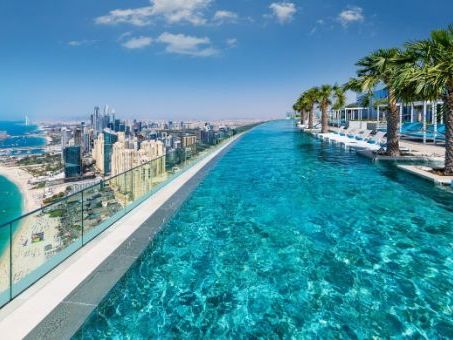 Address Beach Resort
The whole world is at your feet. This feeling does not leave the guests of the Address Beach Resort hotel from the first minutes until the very departure.

The hallmark of the hotel is the highest panoramic pool in the world with stunning views of the city and the Persian Gulf.

The famous Address Beach Resort service also deserves a book of records.